Sounding walls through invisible speakers! The innovative surface loudspeakers of the Invisible series are only a few millimetres thick and are installed completely invisibly under plaster, paint or wallpaper, turning the wall or ceiling into a hidden sound source. The amazing listening experience: Due to the special flat radiation characteristic of the Invisible Soundboards, their impressive, harmonious sound is equally audible everywhere in the room – regardless of the listener's position.
The INV 80 is a compact-size surface loudspeakers installed invisibly under plaster, paint or wallpaper. With special polymer membrane for integration in dry construction, solid construction, walls and ceilings as well as in specific applications. Due to the very small dimensions, the Invisible Speaker fits even with limited specifications.
Tech Spec Comparison
| | INV 80 | INV 80 Carbon |
| --- | --- | --- |
| Width (mm) | 410 | 410 |
| Height (mm) | 625 | 625 |
| Installation Depth (mm) | 52 | 52 |
| Weight (kg) | 1.5 | 1.5 |
| Music power handlingcapacity (Watt) | 80 | 80 |
| Impedance (Ohm) | 8 | 8 |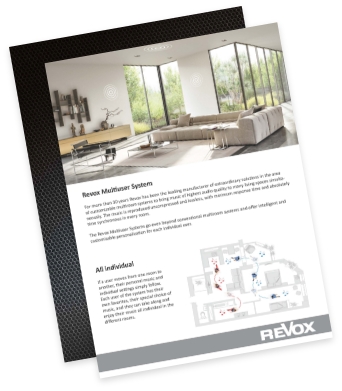 Browse the product brochure
Download the Multiroom Brochure to read more about what's possible when you choose a Revox System for your home
Get Brochure
Help with choosing?
With our invisible loudspeakers, we fulfil a variety of special requirements on the part of our customers. Do you have a special wish or very specific requirements? Then simply contact us.
We will be happy to advise you and create an individual room plan for you.