Enter at the top, expand on a high level.
A Revox STUDIOART system grows with your demands – if you wish, into every room in your home. The number of possible combinations is virtually endless. With the Revox STUDIOART multiroom system, you enjoy all integrated sources throughout your home, in the configuration and place of your choice.
Extremely convenient for controlling your STUDIOART system: the clearly structured and very easy to operate Revox STUDIOART app (IOS or Android) – free of charge in the app store.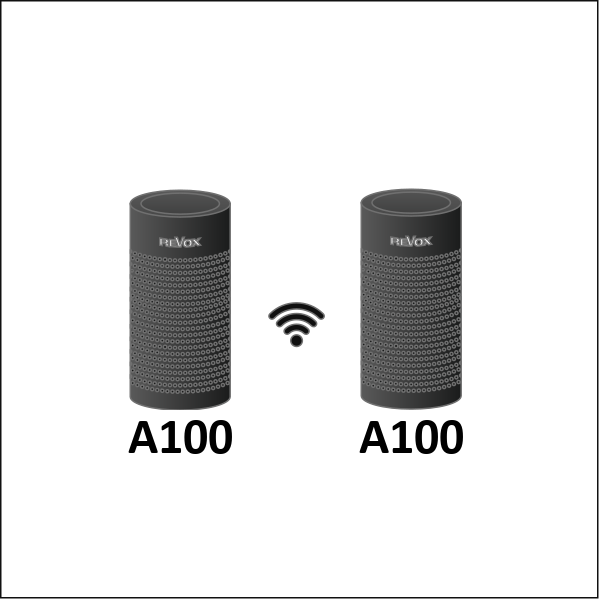 A100 for wireless stereo:

Two A100 as a wireless set for excellent stereo sound – anywhere in the room.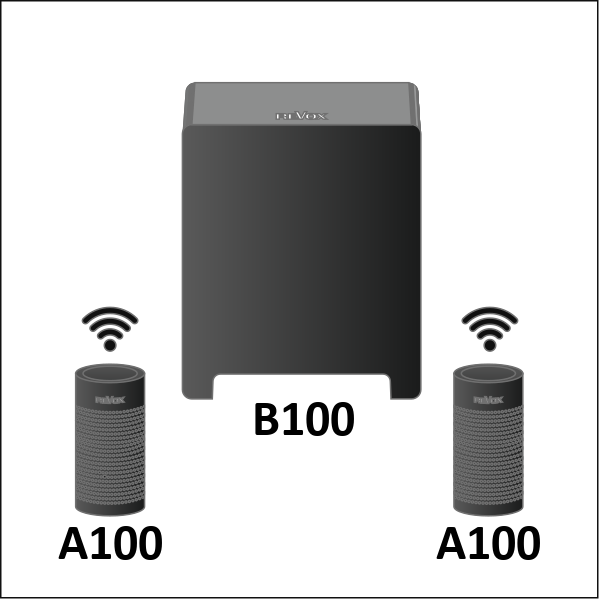 An attractive combination:

Two A100 as stereo set with the subwoofer B100 for very impressive bass.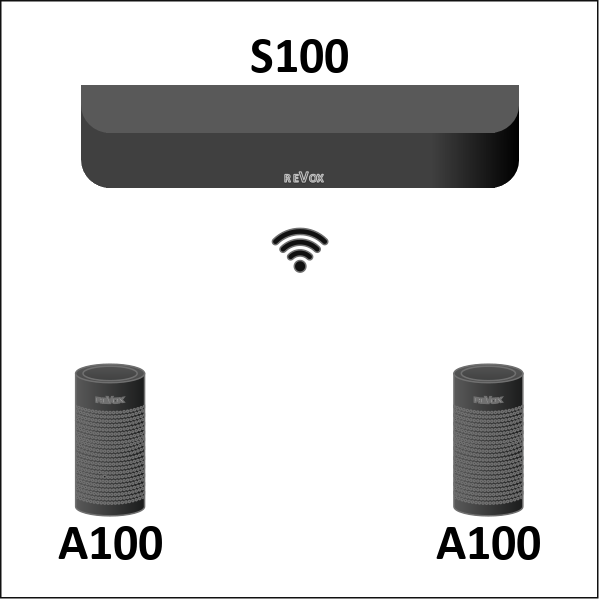 Surround by radio:

S100 and two A100 as wireless set for excellent surround sound
Sometimes the A100 is a solo artist, sometimes it is a band leader with its fellow players P100, B100 and S100.
Thanks to its built-in rechargeable battery, it delivers up to eight hours of music enjoyment. It plays studio sound quality via WiFi, Bluetooth and Apple AirPlay. It understands your music collection, but also iRadio, Spotify, Tidal and Deezer.
TECHNICAL DETAILS
dimensions
weight (kg): 1.1
length (mm): 100
height (mm): 222
width (mm): 100
power supply
lithium-ion battery, min. 8 hours mono, 5 hours stereo, power connection
performance
20 W
efficiency
max. 95 dB/1m
frequency range
52 – 20000 Hz
input/output
1 x 15V DC/5A, 1 x Ethernet, 1 x analogue input, 1 x speaker output, 1 x USB (service), Wireless connection (KleerNet) to other STUDIOART speakers
sources
WLAN, Bluetooth, AirPlay 2, KleerNet, Spotify, Deezer, Tidal, Analog In , DLNA, iRadio
included
power cord, lithium-ion battery, power adapter