Enter at the top, expand on a high level.
A Revox STUDIOART system grows with your demands – if you wish, into every room in your home. The number of possible combinations is virtually endless. With the Revox STUDIOART multiroom system, you enjoy all integrated sources throughout your home, in the configuration and place of your choice.
Extremely convenient for controlling your STUDIOART system: the clearly structured and very easy to operate Revox STUDIOART app (IOS or Android) – free of charge in the app store.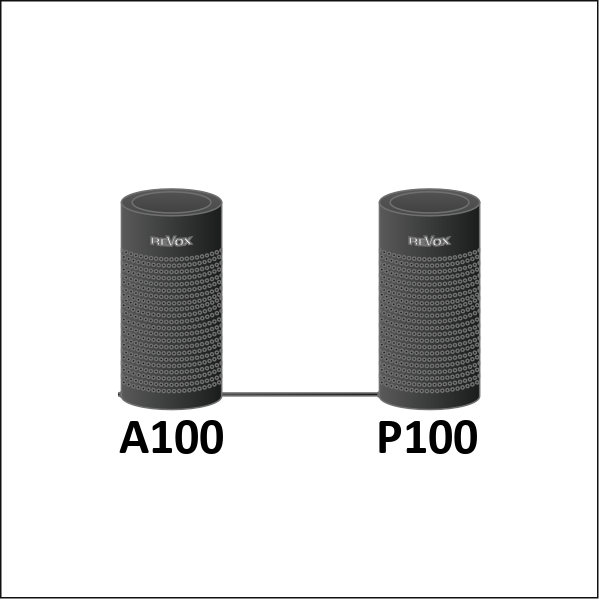 A100 paired with P100:
A100 as a set with P100 – connected by a speaker cable to form a stereo combination.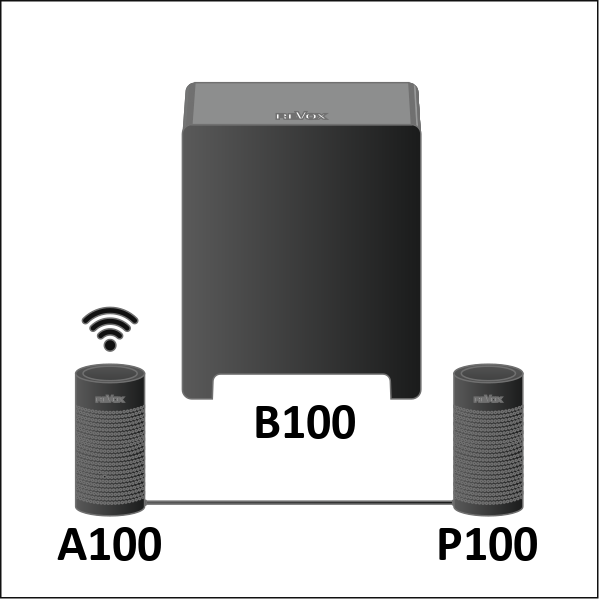 An attractive combination:

A100 with P100 plus B100: Powerful, sonorous and a thoroughly compact solution.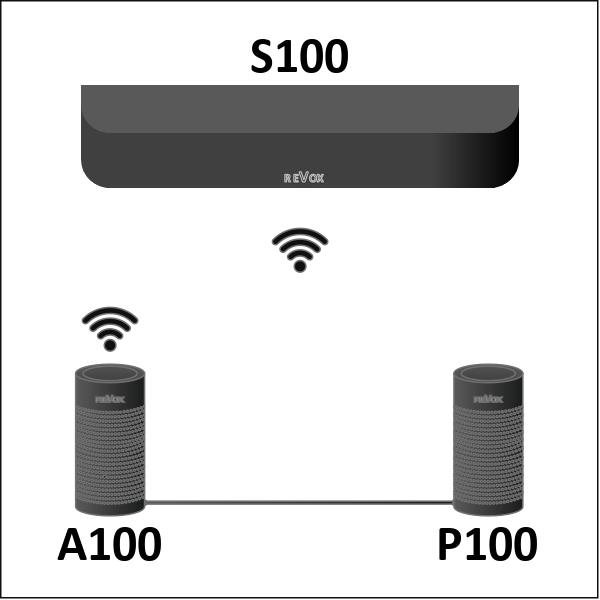 Surround Set:

S100 together with the A100/P100 combo as a set for impressive surround sound.
The P100 Room Speaker is the tailor-made and wired addition to the active speaker A100 (can only be operated in conjunction with an A100).
As an excellent passive speaker, the STUDIOART P100 likes to play big and enriches your sound world with a perfect stereo experience. Can also be integrated into a multiroom system together with the A100. Of course in the same fine design and in the same build quality as the A100.
TECHNICAL DETAILS
dimensions
weight (kg): 0.8
length (mm): 100
height (mm): 222
width (mm): 100
included
connection cable